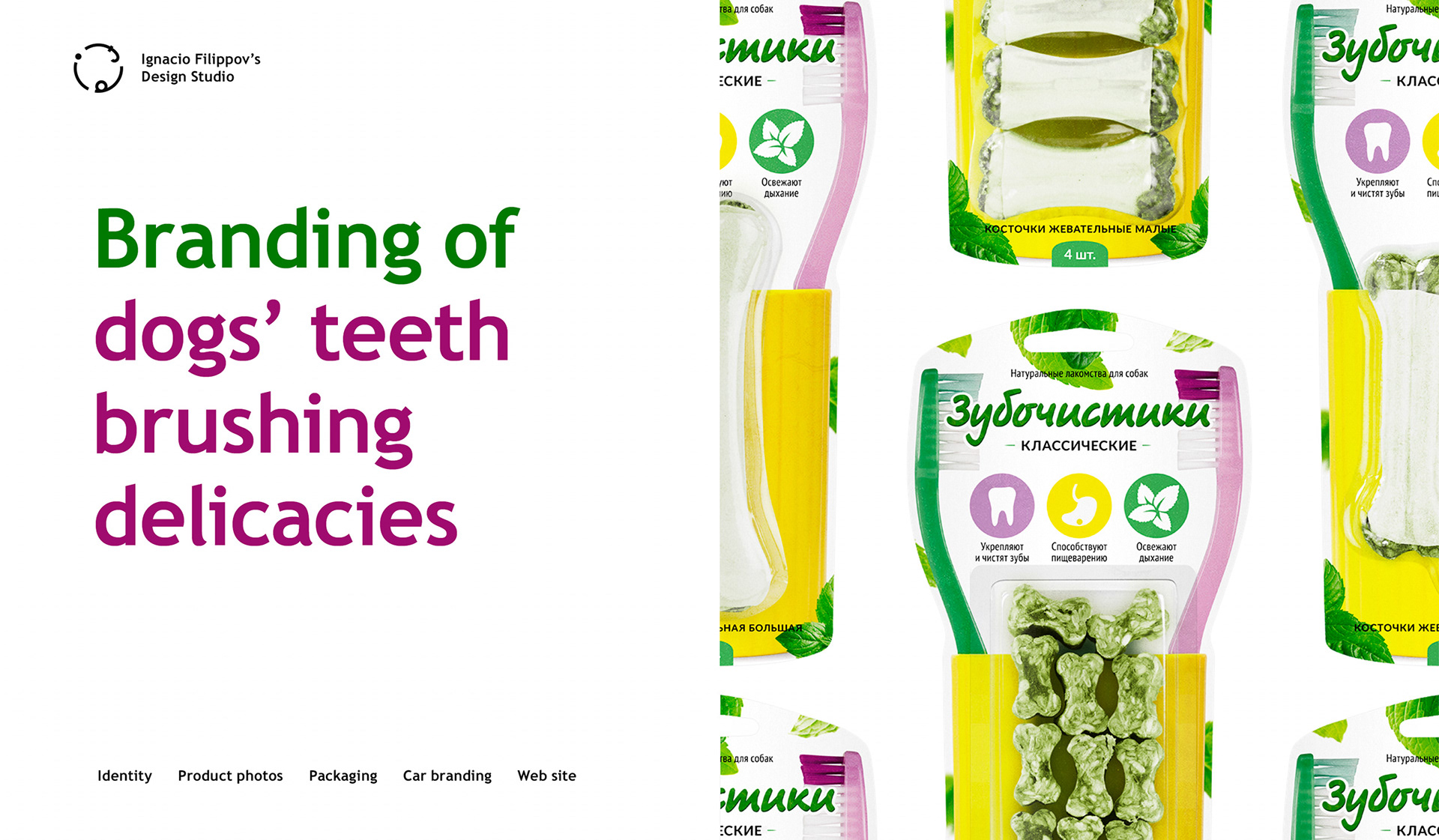 The Classic Series

The client was looking for a way to demonstrate the functionality of these delicacies. Their special feature is mechanical tooth brushing, as in the case of human use of a toothbrush. This is the image we used in our design. So we got a package about purity and freshness.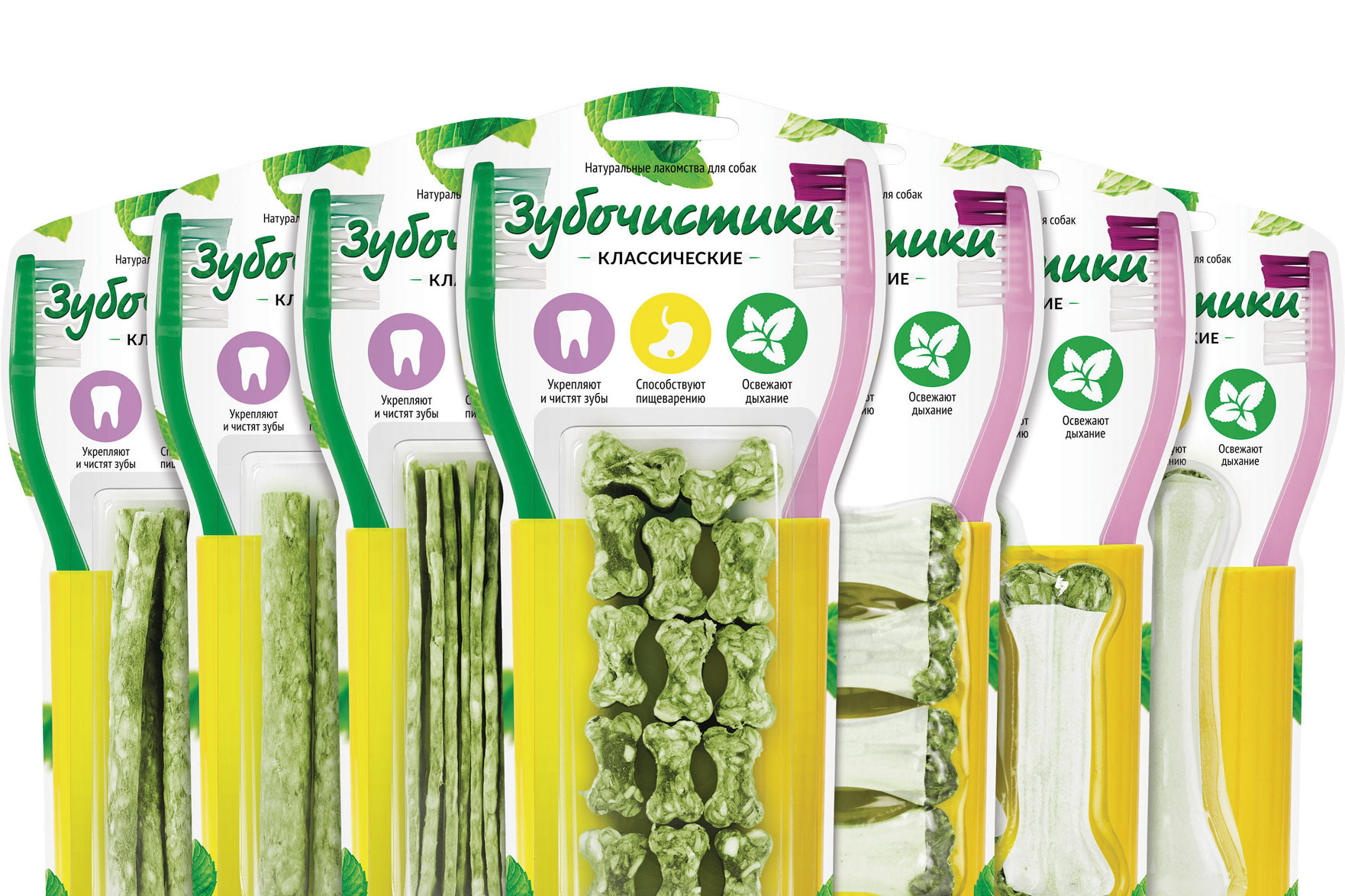 Blisters are made of thick, white, coated cardboard and plastic pocket on the outside. There are 7 types of delicacies in this series.

The Multifunctional Series

The brand has launched the series of toothpicks snacks, consisting of three lines of products with such accents: 1) for the health of bones and joints; 2) for healthy coat and skin; 3) to support a digestion.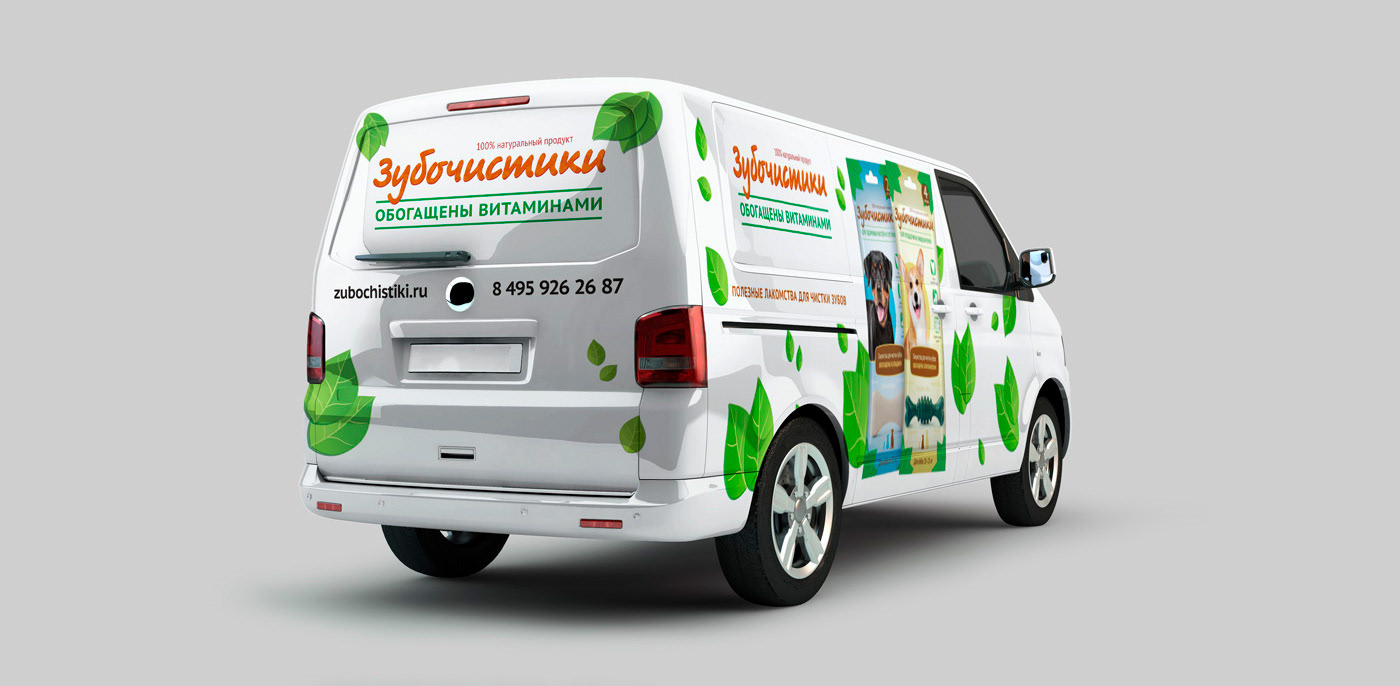 The Intensive Series
The 1st series of the brand: 3 tastes and 3 kinds of dogs sizes.