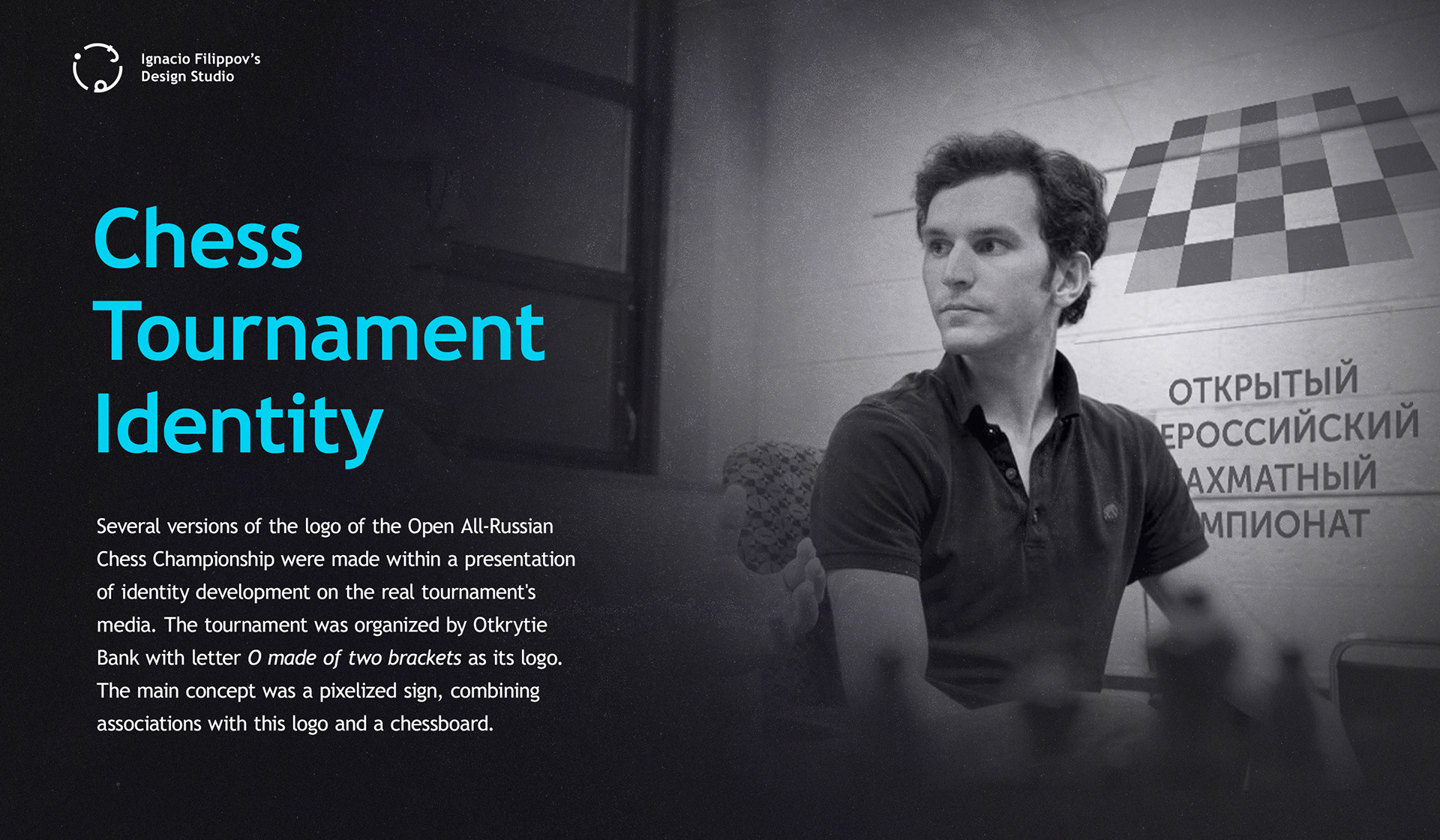 The bank's name is
Otkrytie
, that means
an opening 
in Russian and plays with this:
Open Championship
. Besides that the point was to link the tournament's identity to the banks identity. I used colours, shapes and elements from the bank's brandbook to make this association.
By the way, Sergey Karyakin, Grandmaster, Vice World Chess Champion was an ambassador of the championship.
The list of the branded elements:
— clothes of participants and judges;
— the logo on the wall application;
— decoration of playing tables, including chess watches;
— wall clock design;
— decoration of exterior and interior flags;
— decoration of merchandise (bags, notebooks, writing utensils, badges);
— advertising poster design cobranding with the bank identity;
— design of the application and the championship's website templates.